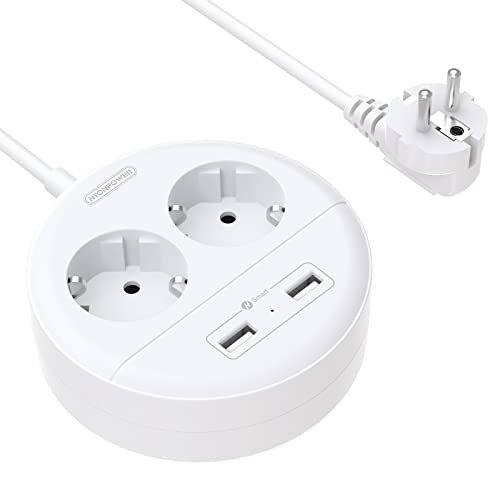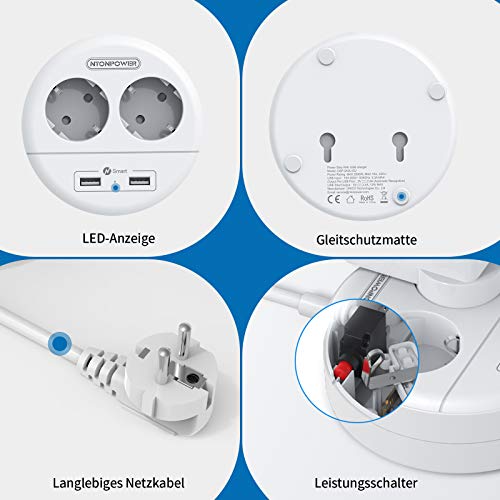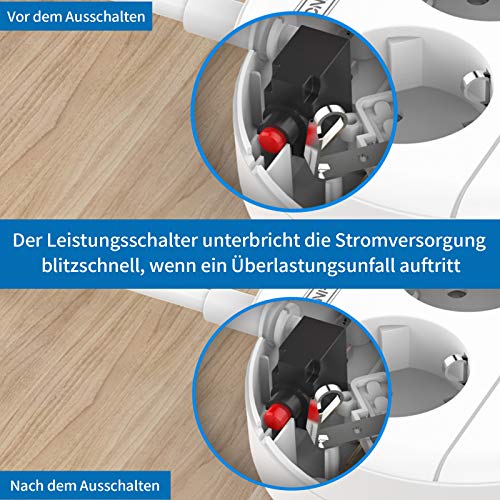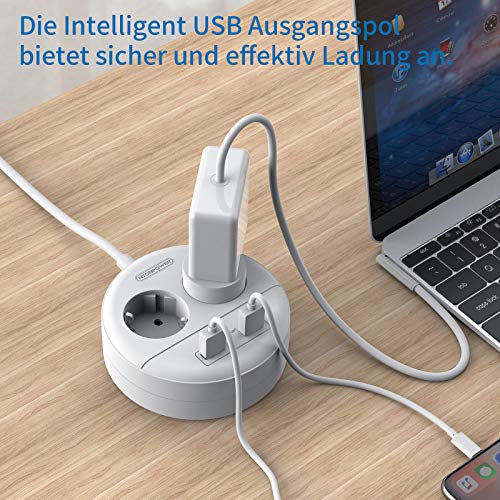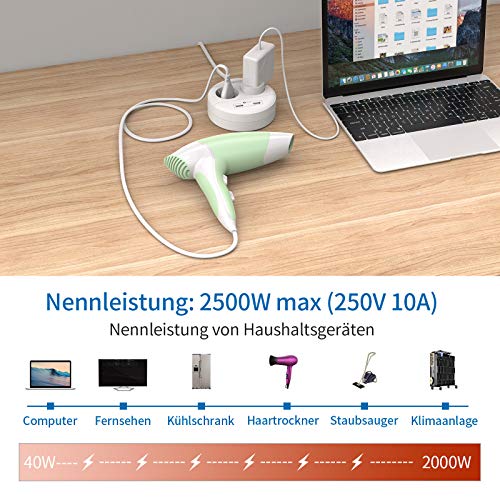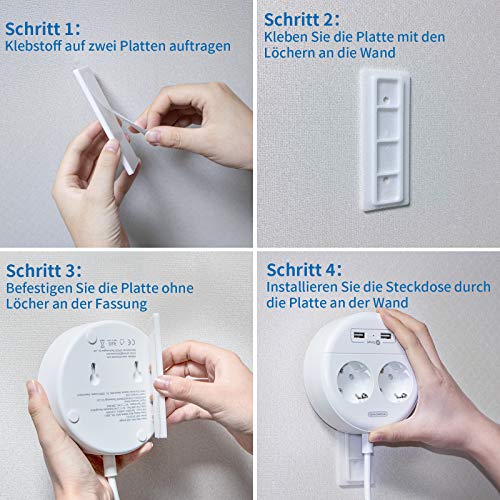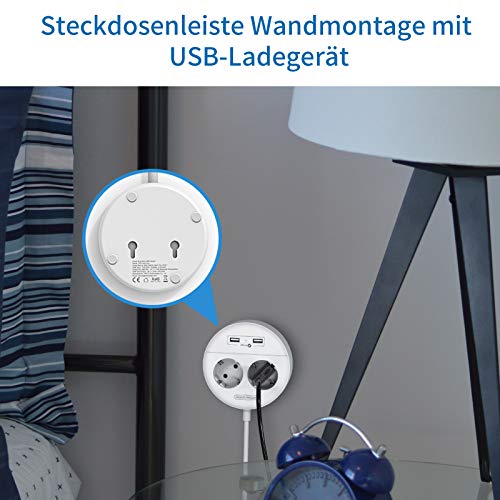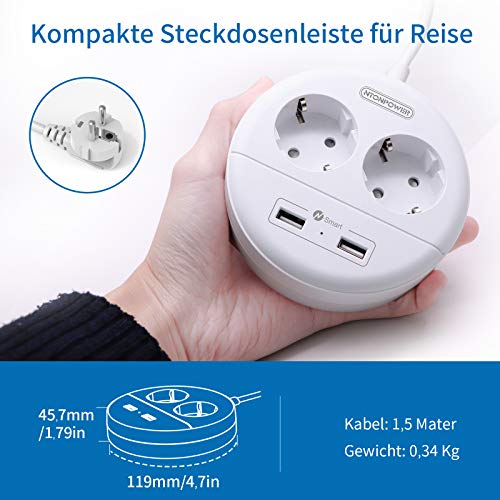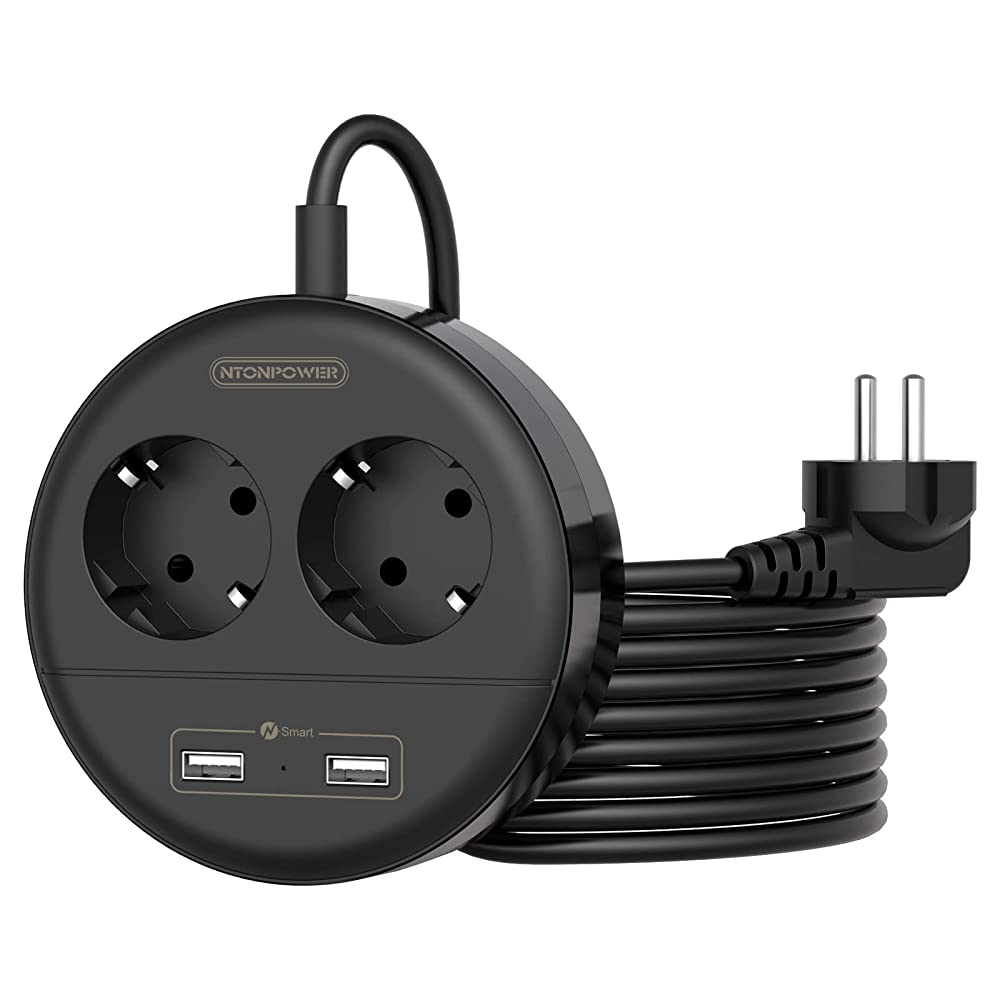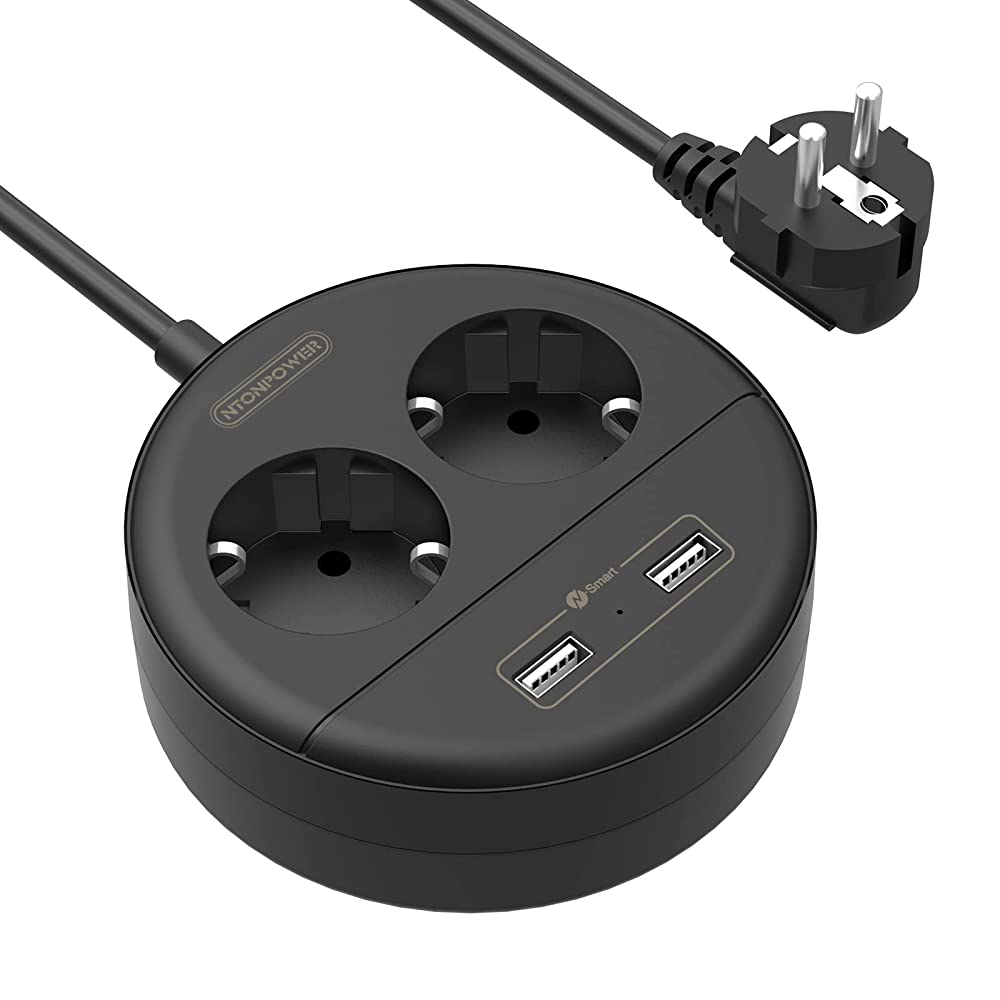 NTONPOWER EU multiple socket Space-saving table socket for travel and office
【Wall Mount with Sticky Plastic Plate】It is outdated to drill holes in the wall to wall mount the power strip. Using a plastic wall mounting plate with superglue on both sides, you can attach the power strip to the wall within 30 seconds. The glue will not leave any marks when you remove them. The power strip will no longer collect dust on the floor in your house
【Please pay attention to safety】The red overload protection is visible from the side. If an accidental overload occurs in your home, the overload protector will shut off the power to prevent voltage spikes in your devices. In addition, each socket is equipped with a safety lock in case a baby sticks his fingers into the sockets
【Compact Size】The power strip has a diameter of 12 cm, which is the size of an adult's hand. So it doesn't take up too much space in your bag when you travel with it
【Maximum 2.4 amps per USB】With a built-in smart chip, USB ports can provide 0-2.4 amps of current for various devices, enough to charge your tablet, phone or kindle. But please note that it is not a fast charger
【24 Months Warranty from Order】NTONPOWER power strip offers 24 months warranty from the date of your order. So if you need any help, please don't hesitate to contact us. If you find that your power strip has no power, first try resetting the overload protection by pushing it with a thin pin. If it still doesn't work, ask the seller for a replacement within 24 months.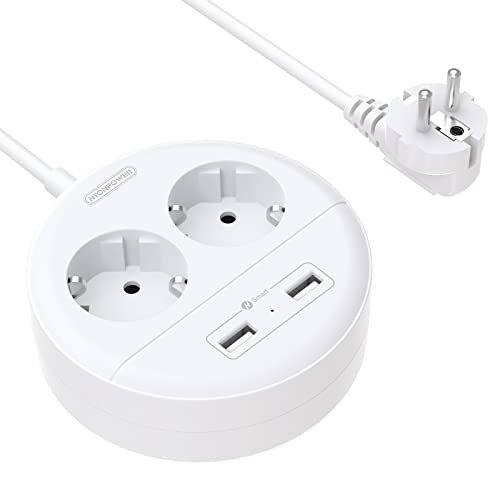 Contact Us
Do you have any question?
We will respond within 24 hours on working days from Monday to Friday.
This product has no reviews yet.