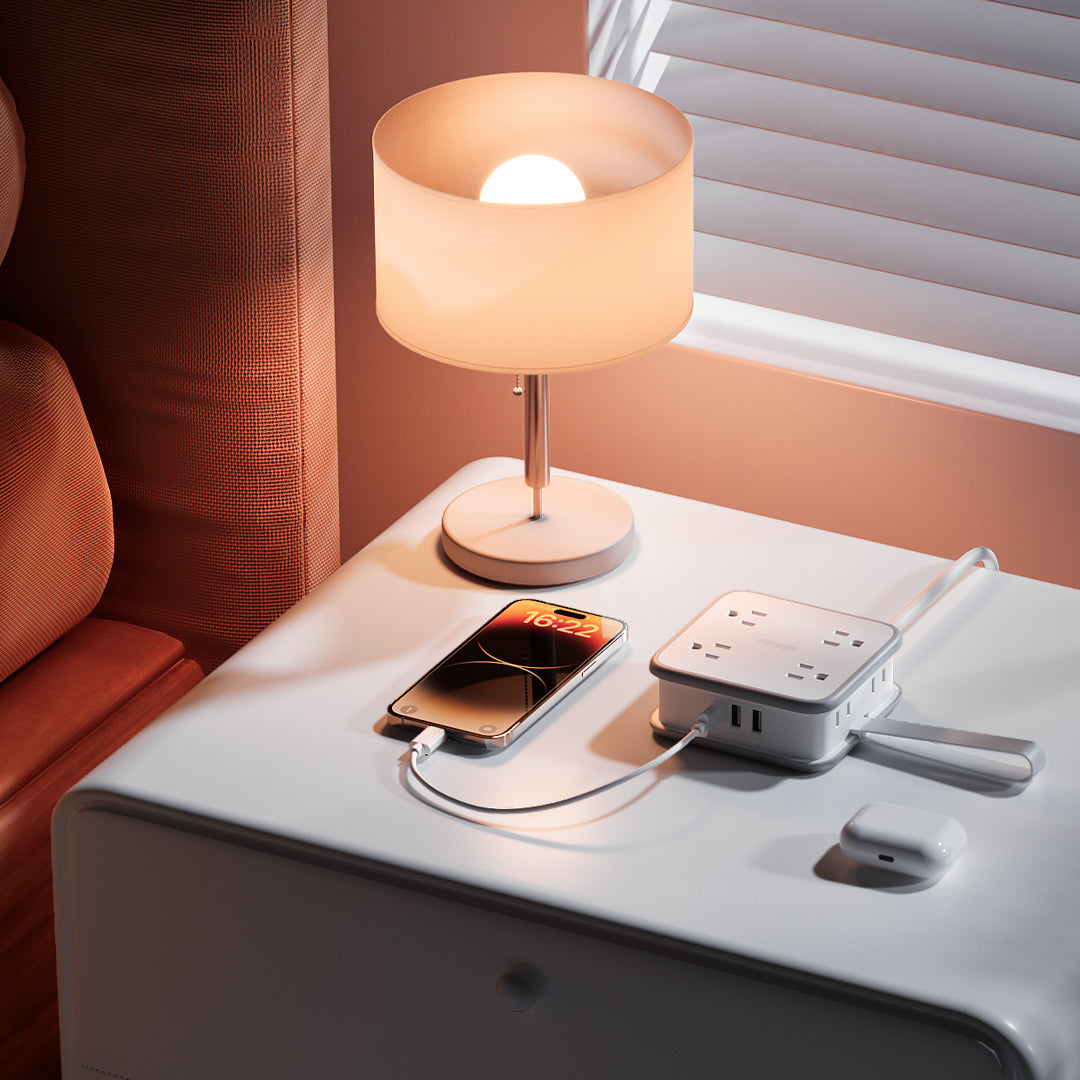 Perfect on nightstand
PowerCube
Save space and keep your table organized and batteries fully charged with our PowerCube. It also has a 5 ft flexible extension cord with a flat plug that can be hidden behind any furniture.
Buy One
What is the difference between a surge protector and power strip?

A surge protector can look much like a power strip, but it adds a true element of protection. It's what stands in the way of a power surge or spike and your laptop. A surge protector actually absorbs this additional current that otherwise might damage or destroy your electronics.
When should you not use a power strip?

A power strip does not have a limitless capacity. Given this,devices with high power consumption should never be plugged into power strips. Appliances like air conditioners, refrigerators, toasters, and space heaters can overwhelm the power strip and cause overheating, which is a fire hazard.
Why can't I plug a power strip into an extension cord?

Never plug extension cords or power strips into one another. This is called "daisy-chaining" and can overload the circuit creating a potential fire hazard.
Follow @ntonpower_official